Things don't always unfold as planned. We all know that life works in mysterious ways and timing isn't always right. But, we're not ones to let poor timing stop us. If you know what you want, there's no such thing as bad timing, you simply need to make the timing right. The real estate market moves fast and it's important to be quick on your toes if you're trying to keep up. If you want to buy a new home and sell your current home, it's not exactly easy to line the two up perfectly. Either you sell before you've bought and you need to find some in-between accommodation, or the perfect buying opportunity comes around before you sell. If the ladder happens, you may want to look into a bridge loan, also known as bridge financing.
What is a Bridge Loan?
A bridge loan is a specific loan that allows you to carry a mortgage for two properties at once for a pre-determined amount of time. It's for the purpose of bridging the gap between selling your current house and buying your new place.
These loans are short-term and serve the purpose of giving you immediate cash flow for your new investment while you wait on the money from selling your existing investment. Bridge loans are most common in hot real estate markets because these markets move especially fast. If you've come across your dream home in a particularly hot market, you might want to move as quickly as possible without worrying about selling your existing home first.
How Does a Bridge Loan Work?
Bridge financing allows you to use the equity on your current home for the down payment on your new property. Lenders typically offer bridge loans that are worth 80% of the two properties combined. So, bridge loans are usually the most suitable for people who have paid off a lot of their current home or have a lot of savings.
In order to qualify, lenders usually only consider borrowers with very high credit scores and low debt-to-income ratios.
These types of loans may not be available or suitable for everyone, but they can come in very handy in a few specific situations.
Why Would I Need a Bridge Loan?
Here are some examples of why you might be well-suited for a bridge loan. First and foremost, you found your dream home and you need to hop on it. This is a really common use for bridge financing, even more so in fast-paced markets. If you don't have any time to lose, it could help you win a bidding war.
Another reason you might be looking into bridge financing is if timing simply can't work out, meaning that you need a place to live while you're house-hunting so you can't risk your current home selling before you're in your new one. Or, if you want to make sure you can even secure the new place before selling yours, having a bridge mortgage could help that happen and give you the peace of mind you need to close on your current place.
There are so many moving parts when it comes to real estate and you just can't predict the order of events when trying to buy and sell simultaneously.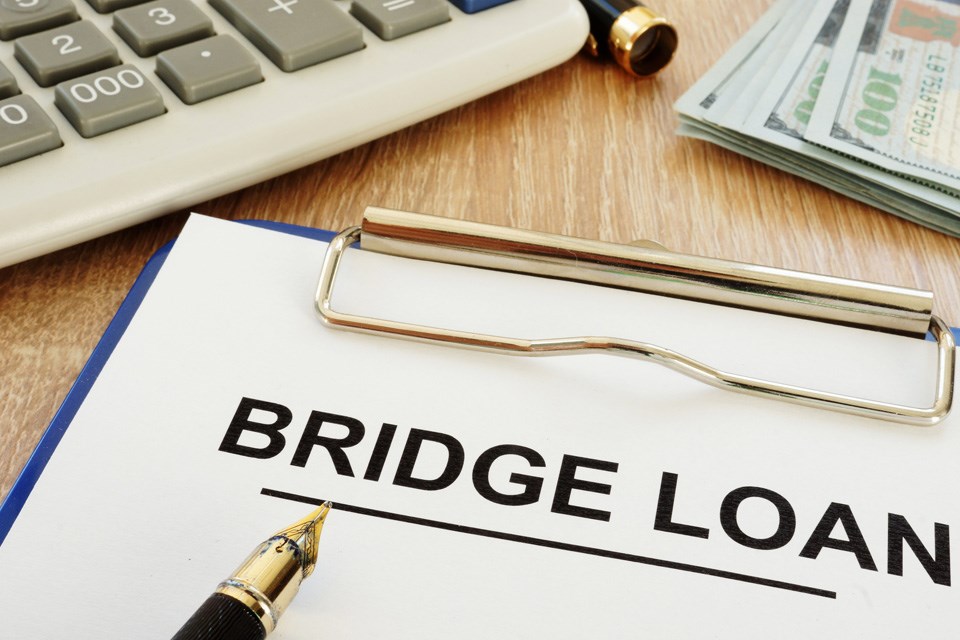 The Pros & Cons of Bridge Financing
Naturally, there are pros and cons to bridge financing. The pros include faster financing, added flexibility, added peace of mind while selling, and more time to avoid added stress. As for the cons, these loans are very high-interest and they are short-term, so you need to be prepared to pay them back as soon as possible. In addition, there is the risk of the sale falling through on your current house and having to pay two mortgages for a period of time.
We're certainly not giving financial or investing advice, but we hope this helps paint a picture of what your options are in situations of tricky timing.

This story was made possible by our
Community Partners Program
. Thank you
Peak Performance Painting
for helping to expand local news coverage in the Bow Valley.
Learn more.