When it comes to your home, we all know that it's what's on the inside that counts. Though, that doesn't mean that you want the outside to fall by the wayside. The outside of your home is the perfect way to showcase your style and the unique story of the people who live between those walls. You want it to suit you and look nice, but you also want to ensure that it's not going out of style anytime soon. Whether your home's exterior is in need of a makeover, you're looking to sell, or you're picking your new home's first-ever colour, your options are endless.
To make your decision a little bit easier, we've rounded up a list of eight absolutely stunning home exterior colours that are both trendy and timeless. While your neighbourhood or community may have some regulations surrounding what pallet you choose, we're sure that you'll find something you like that meets those criteria on this list of versatile colours.
Hale Navy
Hale Navy is a gorgeous navy blue colour that is bold, rich, and holds a ton of dimension. You may have noticed this colour popping up a lot recently in interior design with things such as cabinetry and accent walls sporting the inviting hue. While it's quite trendy inside the house, it's a classic when it comes to the exterior. It's the perfect overlap between maritime vibes and country house chic; it's extremely comforting and warm whilst also maintaining a certain sophistication that really makes your home stand out.
Sage Green
Sage is another colour that beautifully walks the line between on-trend and comfortably classic. This inviting colour is earthy in nature, meaning that it fits in any and all settings. From bustling cities to remote countrysides, sage is a designer's staple for a reason. If you're a fan of all things flora, you might as well go green.
Taupe
Taupe is the middle ground between brown and grey. An easily palatable colour, it makes the perfect base to couple with creative accents like door and trim colours or an all-over colour that is simple without being muted. There is a wide spectrum of taupe tones, so you're sure to find one that suits your desired home aesthetic.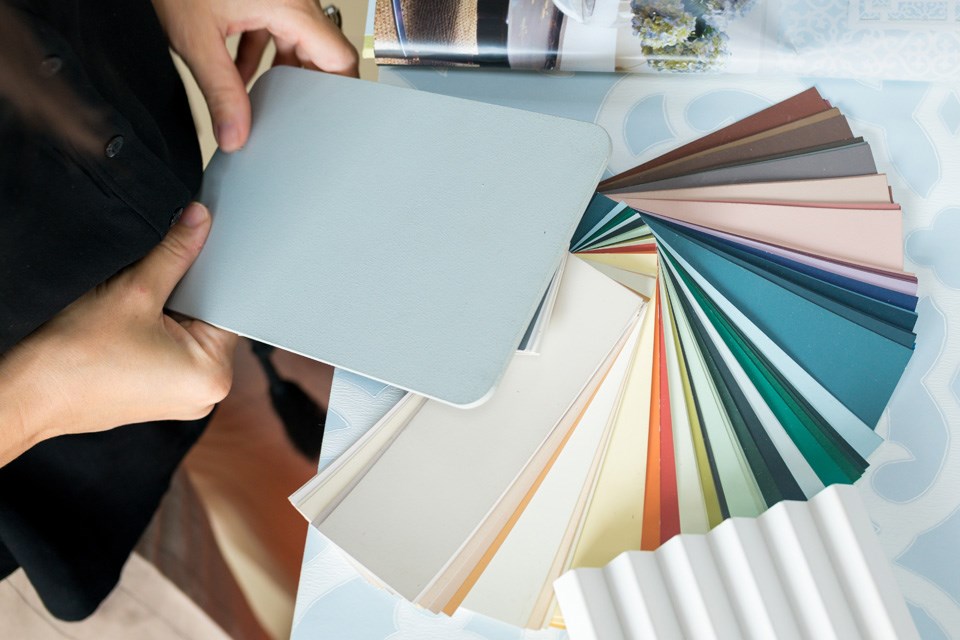 Dusty Charcoal
If you're looking for something a little more edgy and contemporary, a dusty charcoal is a great option that offers the same sleek look without having to commit to a full-black exterior. Homes on the darker side do tend to standout with added sophistication and flair. If you're leaning towards a darker look, this is an excellent option.
Warm White
There is truly nothing more classic than a white house. The thing is, true whites tend to fall flat and really show their age as time passes. Seeking out a warmer white is a great way to harness the classic look without the potential for looking shabby in a couple of years. Light colours like these are incredible invitations to get creative with pops of colour as accents and creative exterior decor.
Chocolate Brown
Brown homes are extremely popular in mountain communities as they really accentuate the cabin or chalet feel. If you'd like to portray an elevated version of the cabin-chic theme, darker browns will be your best friends.
Red Barn
Finally, if you want your home to be memorable, cozy, and inviting all at once, why not look to a classic red? Red barn is a nice, dark red colour that is nostalgic, stylish, and forever in fashion.

This story was made possible by our
Community Partners Program
. Thank you
Peak Performance Painting
for helping to expand local news coverage in the Bow Valley.
Learn more.