You can consider yourself an exception if you're a certified trades professional or someone talented in any of the areas below. But, if you're someone who does not work in or have training in the trades, here is a list of home projects you should never embark upon without the support of an expert. Trust us, there is much room for error, and your (not so) handiwork can do more harm than good.
Large Plumbing Projects
We give you full permission to plunge your toilet or snake your drains. Avoid large plumbing projects and call in a plumber if the need arises. While you might be able to handle a new shower head or faucet, you shouldn't task yourself with any repairs or changes to your home's existing plumbing system. Any potential error becomes infinitely worse when it causes a leak. Even the most minor leak can cause massive damage, so you can only imagine what a significant leak or – worst case – a flood could do. Leave the plumbing to the pros unless it's as basic as it gets.
Taking on the Electrical
With electricity comes danger. If you're interested in doing anything beyond swapping out a light fixture or switch, you should probably call in an electrician. Electrical mishaps are hugely dangerous for your safety and can also result in significant issues for your entire home's electrical system. And at the risk of sounding dramatic, you could burn your house down.
Repairing or Your Roofing
If you're looking to repair or replace your home's roof, you should consider not doing it yourself. While replacing shingles may not sound like the hardest thing in the world, it's the matter of doing it while on a ladder or on top of a roof. Roofers are professionals with tools and methods that help them easily navigate up to, down from, and on top of the roof. While you probably know a handful of people who have done DIY roof or gutter repairs without problems, this doesn't mean it's safe or a good idea. If you can avoid doing something dangerous and out of your wheelhouse, you should.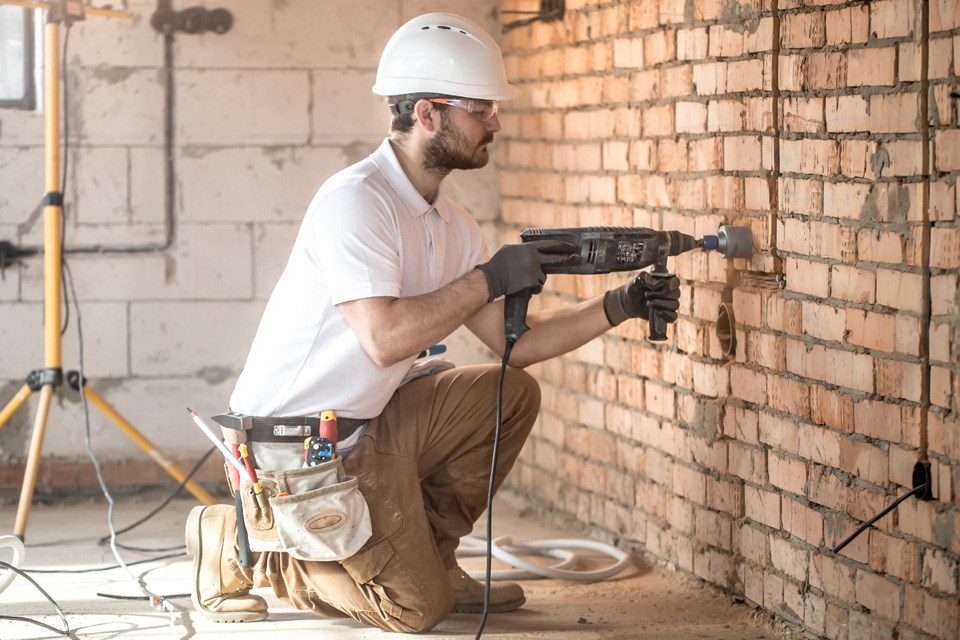 Large Structural Changes
Now, this one is for you, incredibly ambitious DIYers. If you feel inclined to dig out a basement, remove a wall, build in extra windows, or do anything that impacts the home's structure, you should get an expert opinion. Getting rid of a wall or a beam could be as severe as your ceiling caving in or the entire roof falling. Only some walls and beams are essential, but it sure doesn't hurt to ask. Just remember, if it impacts the structure, call for help.
Asbestos & Mold Removal
If you uncover asbestos or mold in your home, stay as far away from it as possible. This is a no-exceptions job for an expert. When asbestos and mold become airborne, they can cause serious illness and harm your lungs and overall well-being. Professionals have the proper equipment to protect themselves and you from harm, so leave it to them.
Large Appliances
Most large appliances like washing machines, refrigerators, and dishwashers have experts that are specifically trained to repair them. Working on these large appliances when you're not sure what you're doing can be dangerous for your safety, but you're at the risk of breaking it and having to endure a really costly repair or replacement. Leave your tinkering to the more affordable household items!

This story was made possible by our
Community Partners Program
. Thank you
Peak Performance Painting
for helping to expand local news coverage in the Bow Valley.
Learn more.