In the world of interior design, we are seeing a vast shift towards all things natural. Mother nature is taking over from the outside-in, from raw-edge wood to earth-inspired silhouettes. When it comes to trending colour pallets, it's no surprise that many of the most popular selections are earthy. So, if you're ready to welcome some fresh colour into your home this autumn, here are some trending options for you to consider.
Mixed Greens
Not only are a variety of green shades trending in interior design, but a mixture of multiple at once is actually rising in popularity. Consider, for example, a forest green piece of furniture coupled with sage green walls and other green accents. Doesn't that sound like a beautiful, calming space? Monochromatic colour schemes are fun without being too loud and endlessly chic. If you're leaning towards monochrome, you might as well lean right into the greens.
Shades of Pink
Another popular colour right now is pink. Before we scare you away, we're not talking about bright, baby, or hot pink—instead, more neutral pinks like soft roses or peachy tones. A lovely, soft pink can have a clay-like finish that will give off relaxing energy and perfectly compliment the other colours of your home. It's essential to go with warmer hues when looking at pinks so you won't tire of it quickly and won't be too contrasting with other colours.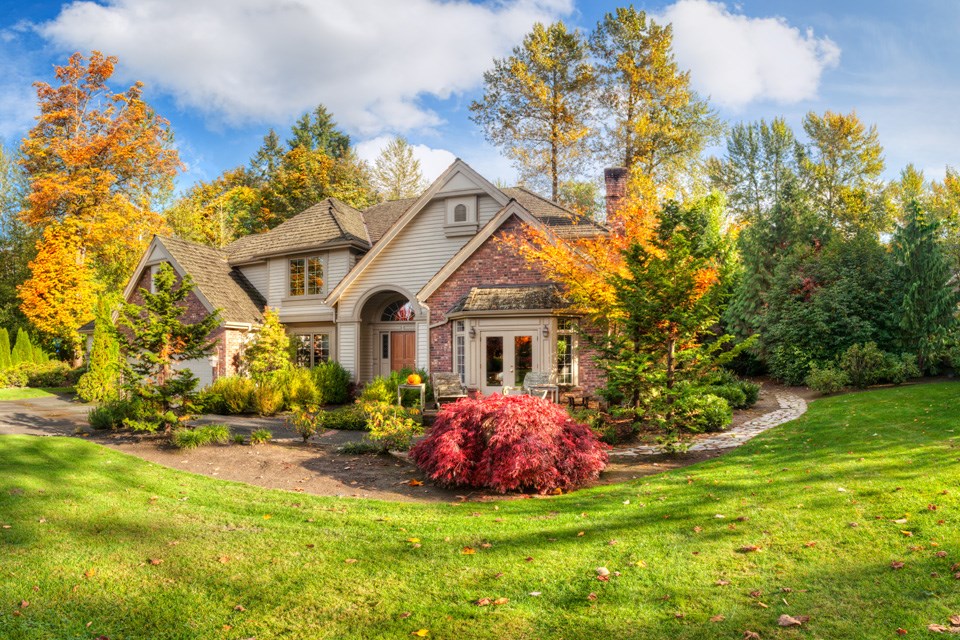 Unlikely Oranges
We're also seeing a rise in unlikely oranges. We say unlikely because burnt orange has been incredibly popular for years. Though, we're seeing the more fall-inspired oranges fall to the side as more bold oranges are taking centre stage. Deep oranges with less red/brown and more yellow are rising in popularity. They create a hopeful vibe while maintaining a feeling of relaxation. When looking for colours for the inside of your home, you always want to seek a sense of calm. It's your home, and you don't want to be on edge when trying to unwind.
Earthy Yellows
We're also seeing more yellows emerging this year. But it's not your standard yellow; it's far more on the natural side of things—yellow colours like tobacco and mustard are very in-trend. Bright yellow can be off-putting and doesn't usually age well, but darker, more natural yellows are easy to incorporate and hard to get tired of.
Get Grounded
Last but not least, the most earthy of them all: brown. Various browns have maintained popularity all through 2022. From light, beige tones to deep, earthy browns, you can't go wrong when you model your home after nature. Browns are warm, calming, and won't ever go out of style. If you need a good fall refresh, looking to sand and soil might just help you pick your pallet.

This story was made possible by our
Community Partners Program
. Thank you
Peak Performance Painting
for helping to expand local news coverage in the Bow Valley.
Learn more.