I held onto the first bi friend I found in Banff as dearly as I could. I crash-landed on her couch after an abortive trip to China and moved in a month later. It was only a year since I had come out to my family, and she was the only queer kinship I had found. Predictably, nearly all of our other close friends were straight. I had just left a het relationship, and she was in the midst of one. As we hustled alongside other seasonal workers coming and going, it was hard to spot a queer community.
And then it came in a wave. Despite the pandemic and its attendant uncertainty. It feels like there's a scene now. There's a village because we built one. But how did we get here? What did it take? I asked the people I saw making it happen how they understood their role in this transformation.
* * *
Brittany Watson is irreverent and animated when she speaks. "Society broadly imagines leadership almost like a multi-level marketing pitch where you're told, 'There's something inside of you that you haven't figured out and what is it? It's the leader inside you!'" We laugh, pantomiming infomercial hosts.
Watson runs Sideshow Gallery and Darkroom. Its tidy storefront is tucked into an elevated corner of Harmony Lane, one of the pedestrian malls connecting Banff Avenue to its adjacent laneways.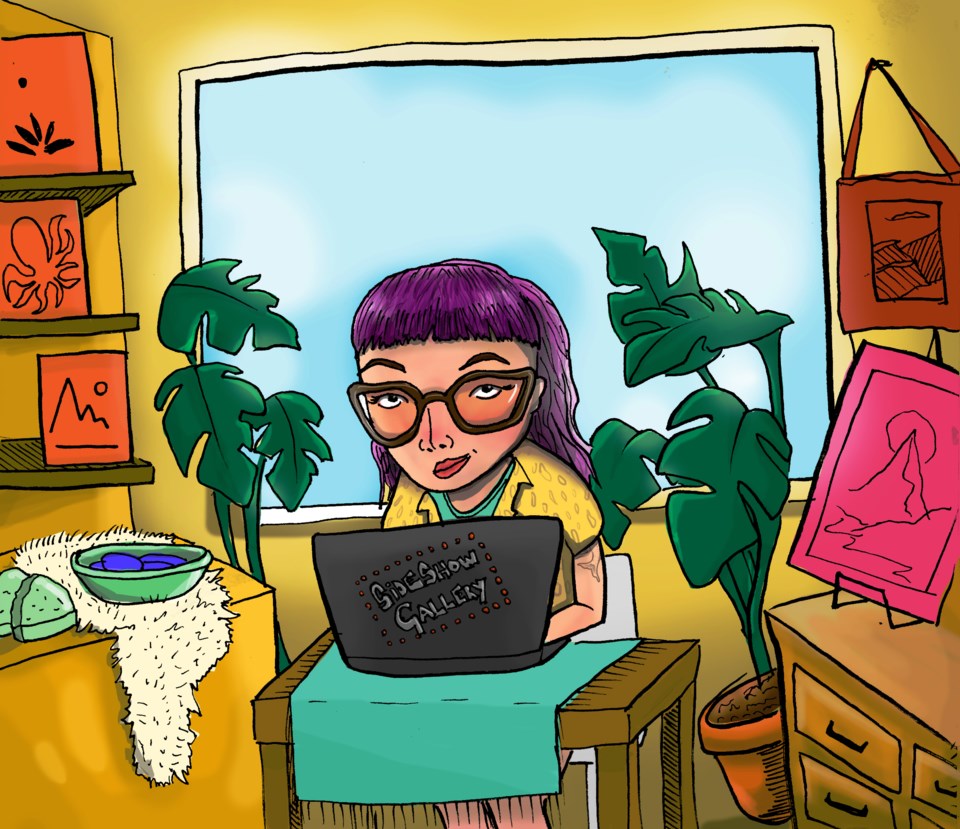 "I grew up with some contempt for hierarchy due to the subculture and church I grew up in," Watson said. "And I'm not willing to let things slide. So I found myself speaking up and ending up in leadership roles." It was an experience I understood. Standing up for what you think is right takes bravery. If people agree with you, they start going to you for solutions.
"When I think of leadership now, I think of facilitating," continued Watson. "When you are organized and have initiative, you take on a responsibility to facilitate spaces for other people." Everyone else I asked to interview for this piece asked to meet at The Radiant, a cocktail lounge run by Watson and their partner, Sebastian. During the past summer, they started a Queers for Beers event that runs every Monday. The event's become a touchstone for the new village.
I spoke with the three founders of the Crush Collective — Sarah Jackson, Michelle Lam and Gabriella Clark — over wine and finger food. The Crush Collective is a non-profit dedicated to building a more inclusive community for climbers.
"When we started Crush Collective, I didn't identify as queer," Lam said, weighing her words. "How we started helped. We wanted to be inclusive, and if you get a bunch of woman-identifying people together to climb, it turns out a lot of queer people show up." They all laughed.
Lam remembered, "When I came out to Sarah, it was so casual. I grew up with a very defined path for what I was supposed to do. Climbing was a community that made me feel like myself. It's about personal goals and supporting each other. Everybody climbs differently, everybody expresses themselves differently, everyone's bodies are different. And that's what queerness is all about. Being yourself and respecting each other's identities."
"In the community that formed around it, Crush led to hard conversations," Gabriella commented. "It makes you question what you know and what you want to achieve. I didn't really think or care about how I identified, even as a queer person. But with Crush I realize I may have been naive. Even through simple things, like learning about the barriers other people might have. Those are challenges that have been important to me."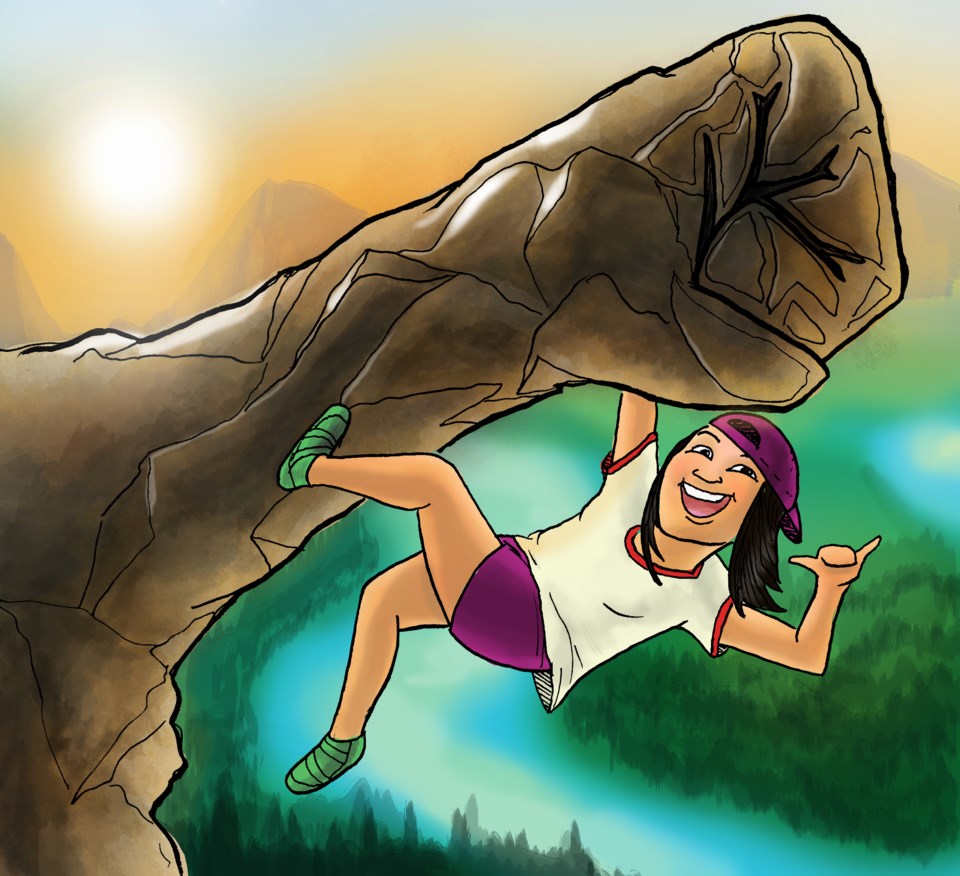 "It's like the language in a lot of places changing from 'safe spaces' to 'safer spaces'," said Jackson. "Because you can't guarantee safe. You're creating a safer space, or trying to."
Much of Aurora Borin's professional life is defined by creating queer spaces, whether it's hosting open mics, mentoring trans youth or shepherding organizations towards inclusivity. We met at her designated spot at the Radiant: comfy chairs, stage left. Perfect spot for an event host.
"Every time you create a space, you're in an ongoing process," Borin said. "Which is bad because it means more work. But it's good because it means you can change things. When you're the dominant culture, you can coast. You don't have to investigate your identity or anything. When you're queer, there's almost constant investigation. The trick is to have the self-investigation you need rather than the one put on you."