We get it; outdoor adventures can be intimidating, especially in a place like the Bow Valley. In an area filled with Olympians and extreme sports, you can easily fall under the (false) impression that activities around here are only for elite athletes. Here's the thing, there are endless accessible and beginner-friendly activities and adventures around the Bow Valley that will help you get the absolute most out of what this gorgeous terrain has to offer. Here are a few great items to add to your bucket list:
River Rafting
There's no better way to spend a hot, sunny day than on the water. There are several tour providers in Canmore and Banff that welcome you and your family or friends for a beautiful float down the Bow River. There are various intensity levels that range from chill floats to white water, so there's something for everyone. The benefit of joining a tour like this is that you don't need any experience. You'll get set up with all the necessary equipment and be brought up to speed on everything you need to know before you head out. This is a unique and super fun way to spend an afternoon in the Rockies.
Snowshoeing
If you're interested in getting out and exploring in the winter months but are not overly jazzed about the idea of ripping down a mountain on a pair of skis, snowshoeing is just the thing. You can buy or rent snowshoes and head out to a trail of your choice. There are countless tours if you're uncomfortable navigating on your own, or you can research and ask around in town before taking yourself and your group on a self-guided tour. As always, check weather conditions, trail conditions, closures, and advisories.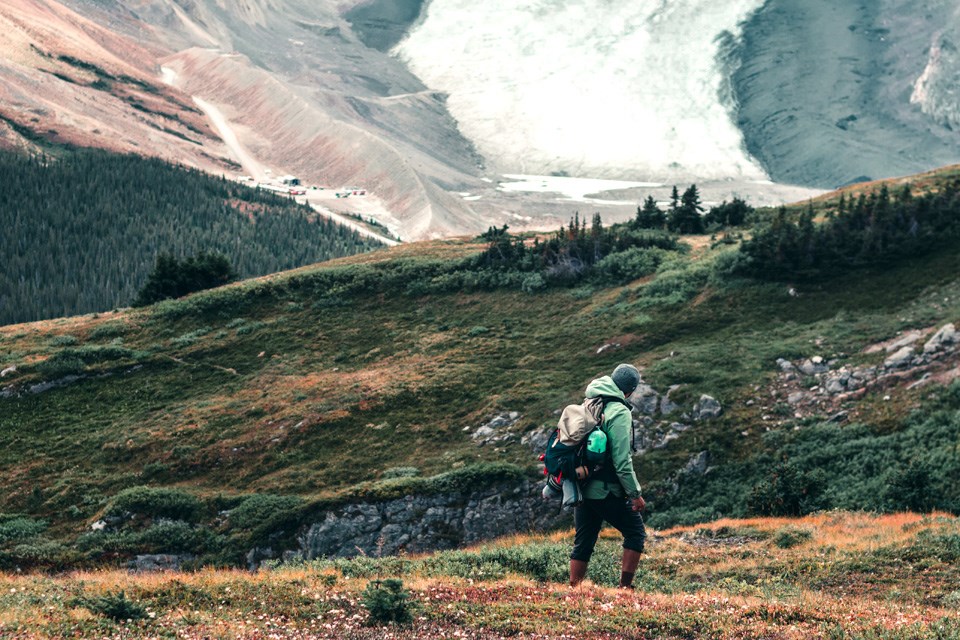 Hiking or Walking
The best thing about the Bow Valley is that there are countless walking trails in and around the towns of Banff, Canmore, and Lake Louise. Walking along the main streets, strolling the river, or venturing out for something a little longer is always an adventure. The hiking trails in this area are very well established and well documented, so you'll have no problem finding a hike or walk to suit the level of your group and the distance/difficulty you're looking for. Hiking is fantastic because you don't need much gear at all, and you can be a bit more spontaneous with it if you're going on a shorter, front-country hike.
E-Biking
Biking is fun and all, but have you tried e-biking? There are tons of places to rent e-bikes in the Bow Valley and it's the perfect way to explore the area without exhausting yourself or excluding members of your group who may benefit from the pedal assist. E-biking is super fun, quick, and easy, and we'd highly recommend taking a ride around the area or even between Banff and Canmore on the Legacy Trail.
Paddling
Many beautiful lakes around here are ideal for a sunrise or sunset paddle. Whether you're hopping in a canoe, kayak, or paddleboard, you can't go wrong. Grab your boats and boards and head out for a few relaxing hours on the water.

This story was made possible by our
Community Partners Program
. Thank you
Foothills Immigration Inc.
for helping to expand local news coverage in the Bow Valley.
Learn more.