If you've been in the Bow Valley for ages, it can be easy to take this place for granted. As is the case with anywhere, the longer you stay, the more likely the enchantment will wear off. While it may wear off or become less evident in the throes of your day-to-day life, it's never too far away. Whether it be a perfect day of skiing under bluebird skies or a series of friendly and familiar interactions in town, it doesn't take much to remind you just how special this place is. If you find yourself losing your zest for the Bow Valley, a conversation with a newcomer will turn you around.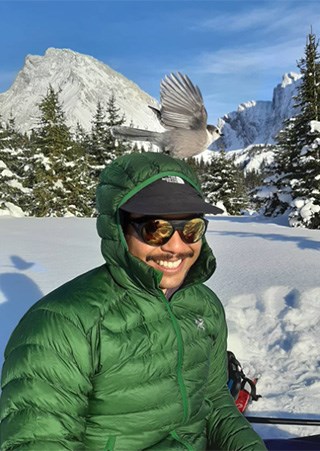 While some of us have been lucky enough to grow up here or call this place home by default, others have travelled from around the world to live, work, and play among us and this breathtaking scenery. No matter where you go, most people have heard of or seen photos of the Canadian Rockies. What's more, you're sure to find Canmore, Banff, or Lake Louise on the bucket lists of travellers around the world.
Shahid Chew came to the Bow Valley from (literally) the other side of the planet. Originally from Perth in Western Australia, Shahid has lived in the Bow Valley for over four years. He came here for a reason that might sound familiar: the "mountain lifestyle," he told us, especially the skiing and climbing opportunities.
Chewy is a professional audio engineer, "I have been an Audio engineer for 11 years," he explained. "I worked in Perth's professional Corporate AV industry for eight years. I was the head of the Audio WA division for the company I worked for." He now works as a freelance audio engineer in Canmore and the surrounding area with plans to further his career in the film industry here.
"I work in small venues like artsPlace and Canmore Golf and Curling Club. I travel around to different locations around town depending on where the gig is," Chewy shared. You may have recently seen him behind the audio desk at the Canmore Folk Fest or a Town of Canmore event. Beyond his audio work, Chewy also works in Maintenance at Stewart Creek.
He loves his freelance work because it gives him plenty of freedom and great networking opportunities. As for Stewart Creek, "the work-life balance is amazing," he told us. With his combination of work, Chewy gets to spend a ton of time outdoors and enjoy plenty of opportunities to connect with the community here in Canmore.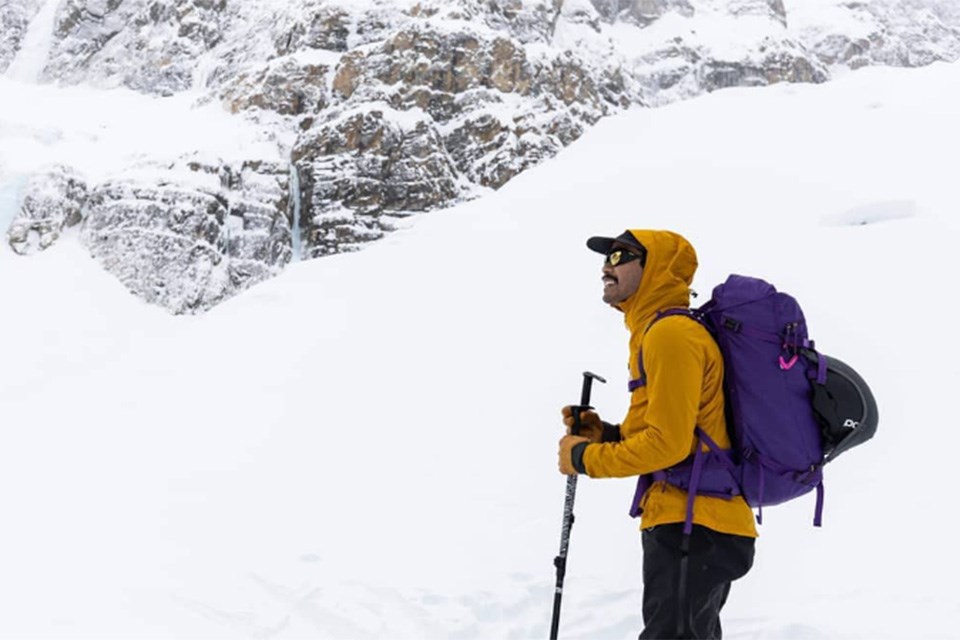 When asked what made him call Canmore "home," he told us that his girlfriend Margo, her family and friends, and the incredible group of friends he's made in the Bow Valley made him sure that it was the perfect fit for him.
Chewy currently has his PR and plans to apply for citizenship earlier this year. He noted that the process is not always easy and that he's seen some struggles along the way. Because we're passionate about welcoming passionate folks like Chewy into our community, we want to remind you how helpful it can be to seek expert support throughout the immigration process.

This story was made possible by our
Community Partners Program
. Thank you
Foothills Immigration Inc.
for helping to expand local news coverage in the Bow Valley.
Learn more.