As summer bids us adieu and the crisp breeze of autumn starts to make its presence known, it's time to embrace the beauty and charm that fall brings to our beloved province. From the stunning golden larches to corn mazes that will leave you bewildered, Alberta has a plethora of fall activities that will make you fall in love with this season all over again. So, grab your sweaters and scarves as we dive head-first into seven fantastic ways to experience fall in Alberta.
Hunting Down The Best Golden Larch Views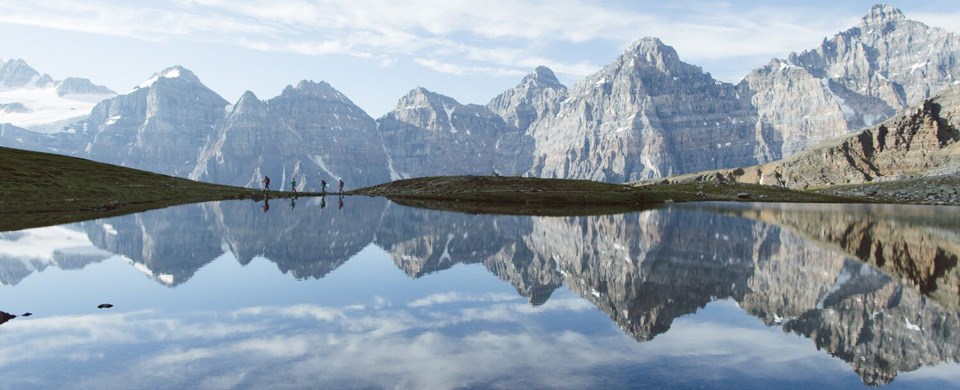 There's no better way to kick off your fall adventures in Alberta than by hunting down the best golden larch views. The larch trees, with their vibrant golden foliage, transform the landscape into a breathtaking canvas of colours. Head to places like Kananaskis Country or Banff National Park, where these trees put on a mesmerizing show. Hike along the Larch Valley Trail or take a scenic drive to Moraine Lake for picture-perfect moments that will leave you in awe of Alberta's fall beauty.
Picking Your Own Pumpkin
As fall rolls in, pumpkin patches across the province come alive with the vibrant orange hues of pumpkins. Bring the family or friends to a local pumpkin patch for an authentic autumn experience. Not only can you pick your own pumpkin for carving or decoration, but many places also offer fun activities like hayrides and corn mazes, turning a simple pumpkin outing into a full-blown fall adventure.
Getting Lost in a Corn Maze
Speaking of corn mazes, Alberta boasts some of the most intricate and challenging ones you'll ever encounter. Venture into a labyrinth of towering cornstalks and see if you can find your way out. Corn mazes are not only a fantastic way to spend time outdoors but also a perfect opportunity to test your navigational skills. Many farms offer night mazes with a spooky twist for those seeking an extra thrill.
Drink Cider, But Make It Local
Fall and cider go hand in hand, and Alberta is home to some outstanding local cideries. Skip the mass-produced ciders and opt for artisanal, small-batch creations made right here in our province. From classic apple ciders to unique fruit-infused varieties, sipping on local cider by a cozy fireplace or in a rustic cidery setting is the ultimate fall indulgence.
Go Apple Picking
While Alberta may not be the first place that comes to mind for apple picking, there are some hidden gems waiting to be discovered. Head to orchards in the southern part of the province, and spend a day plucking crisp, juicy apples straight from the tree. It's a fantastic way to enjoy the outdoors and bring home a bushel of apples for baking, snacking, or making your own homemade cider.
Go Fall Camping
Embrace the crispness of fall by going camping in one of Alberta's stunning provincial parks or campgrounds. The cooler weather means fewer bugs and less crowded sites, allowing you to fully immerse yourself in nature's beauty. Gather around a campfire, roast marshmallows, and fall asleep under a canopy of stars – it's a magical experience that defines autumn in Alberta.
Visit All The Ghost Towns
Alberta has a rich history, and exploring its ghost towns is a unique way to connect with the past while enjoying the autumn scenery. From Rowley to Wayne and Nordegg, these abandoned towns hold stories of the past that are waiting to be uncovered. Walk through empty streets, peek into forgotten buildings, and let your imagination run wild as you explore these hauntingly beautiful places.
As Albertans, we're lucky to live in a province that offers a cornucopia of fall experiences. From the stunning natural beauty of golden larches to the simple pleasures of pumpkin patches and apple picking, there's no shortage of ways to immerse yourself in the season. So, grab your loved ones, get out there, and make the most of the wonderful autumn in Alberta!
Britanny Burr is a freelance writer and a contributor to Great West Media. This story was written for the 2023 Hot Summer Guide advertising feature. It is not written by and does not necessarily reflect the views of the editorial staff.