Can you believe it? September has arrived. With September comes the first signs of autumn, including tons of unique, fall-forward events. This month is packed with incredible things to do around our province, and we don't want you to miss anything. Here's what we think you should throw on your calendar for the month ahead:
Applefest at Granary Road
When fall comes around, some people think pumpkins, but others think apples. If you're in the apple camp, you want to attend the apple extravaganza that's taking place at Granary Road in Foothills County on September 30 and October 1. Get excited about an apple-eating contest, caramel apple decorating, feeding apples to the farm animals, kid's games, cider pressing demonstrations and tastings, an apple peeling contest, and so much more. This is an excellent idea for family fun or an adorable date with your favourite person.
Harvest Moon Festival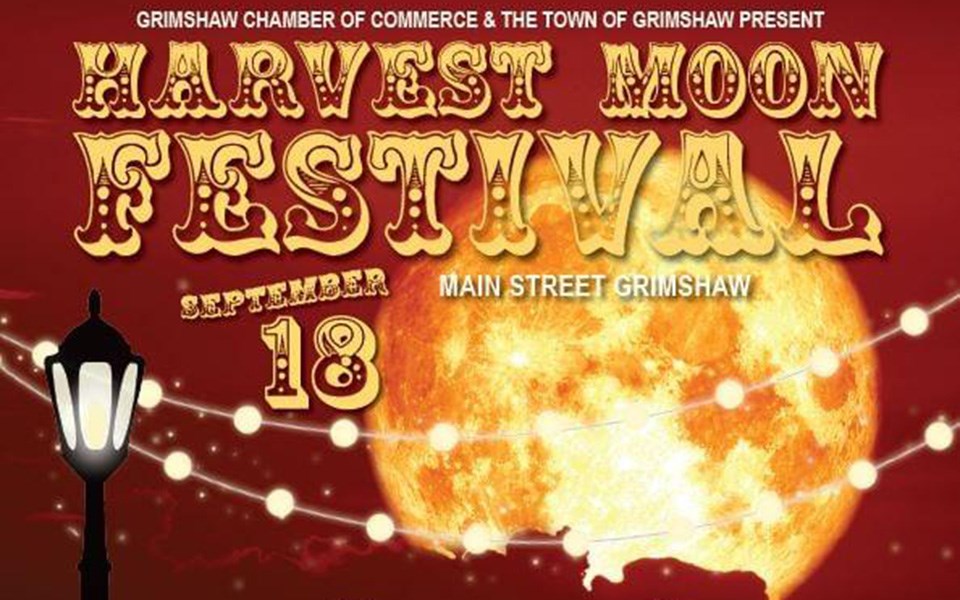 Will you be in or around Grimshaw, Alberta, this month? Check out Harvest Moon Festival on September 18 on Main Street. Prepare for an open-air market, children's play area, car show, and live music. The performance will be by Big Guitar, and the dance kicks off at 8:30 p.m. Of course, there will be beer gardens to enjoy a cold beverage and a silent auction. Take advantage of this one, folks!
Lacombe Corn Maze
Running until the end of October, you must check out this incredible corn maze. The maze itself is massive, providing a fun and engaging experience as you navigate your way through. But that's not it. There is also a Jumping Pillow, Corn Cannon, Carousel, Tube Slide, and more. You can also check out the petting zoo and play mini golf. This is the perfect way to welcome fall with your family!
Calgary International Film Festival
From September 21 to October 1, the Calgary International Film Festival is officially back. This year, the festival is celebrating its 24th anniversary. Throughout the 11-day festival, you can enjoy over 200 multi-genera feature and short films from around the country and worldwide. This event is now the largest film festival in Alberta and the sixth-largest in Canada. It's also an Oscar-qualifying festival for short films, a Canadian Screen Award Qualifying festival, and was named one of the "50 Film Festivals Worth the Entry Fee" in 2009, 2016, 2017, 2019, 2020, 2022, and 2023. How amazing is that? If you love film, art, creativity, and community, you'll love this.
Heritage Inn International Balloon Festival
From September 27 to October 1, the Heritage Inn International Balloon Festival is back. The first flight will take place at the Macleod Trail launch site in High River, Alberta. Watch as dozens of balloons take flight and splash colour into the autumn sky. Or, you can join in on workshops and other activations to learn more about hot air ballooning. Whether you're hopping in a basket to take flight or watching it all unfold, you're sure to have a memorable experience!
Saskatoon Farm Annual Fall Fair
If you're ready to dive head-first into autumn, this is precisely where you need to be. The Saskatoon Farm Annual Fall Fair will take place on September 16th and 27th at this incredible Okotoks farm. You can expect 90 local vendors, carnival games, live music, hot drinks and food, pumpkin displays, and rides through the orchard. Be sure to keep your eyes on their website for when tickets go on sale, and snag yours before they're gone!
Chestermere Country Fair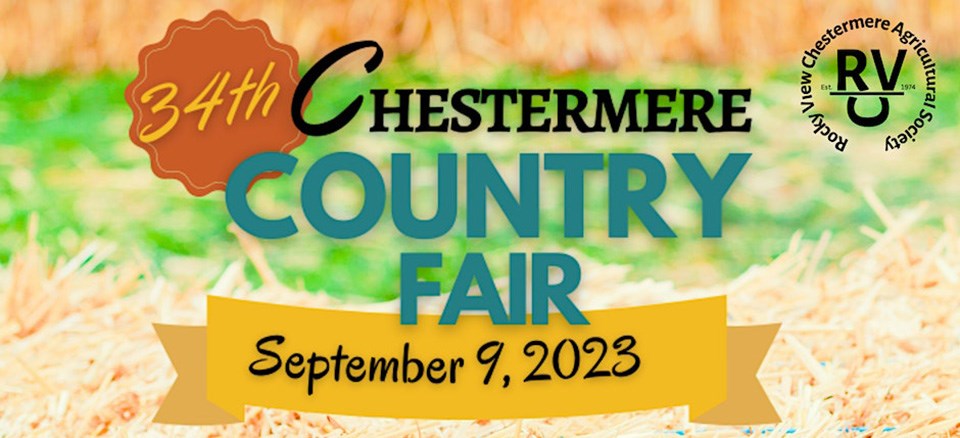 It's fair season, Alberta! The 2023 Chestermere Country Fair will be taking place on September 9 at 201 West Chestermere Drive. You can check out bull riding, wild cow milking, mutton busting, a sheep scramble, and more. Remember to swing by the parade, pancake breakfast, harvest market, kids' zone, and red ribbon competition. This day is jam-packed with things to do for the whole family, and you simply can't miss out.
YYC Ribfest
Okay, meat eaters, Ribfest is back. From September 8 to 10th, you can dine on some of the best BBQ in Calgary, with cold beer, live entertainment, a massive artisan vendor alley, a kids' fun zone, and more. While you don't need any extra convincing to eat your weight in ribs, the event is for a great cause. All donation proceeds go towards the 4 Rotary Clubs of Calgary, which donate to charities supporting mental health and wellness in our community. It's a win-win!
Savour Strathcona
Here we have Savour Strathcona, the annual celebration of local food and art. You'll get to check out a bunch of independent restaurants and food trucks with sample sizes of their fan-favourite offerings. There's also an incredible and inspiring art market and an entire soundstage with live music for you to bop along to. There will be a ton of entertainment and activities for folks of all ages throughout the day, so be sure to head down on September 10.
Alberta Culture Days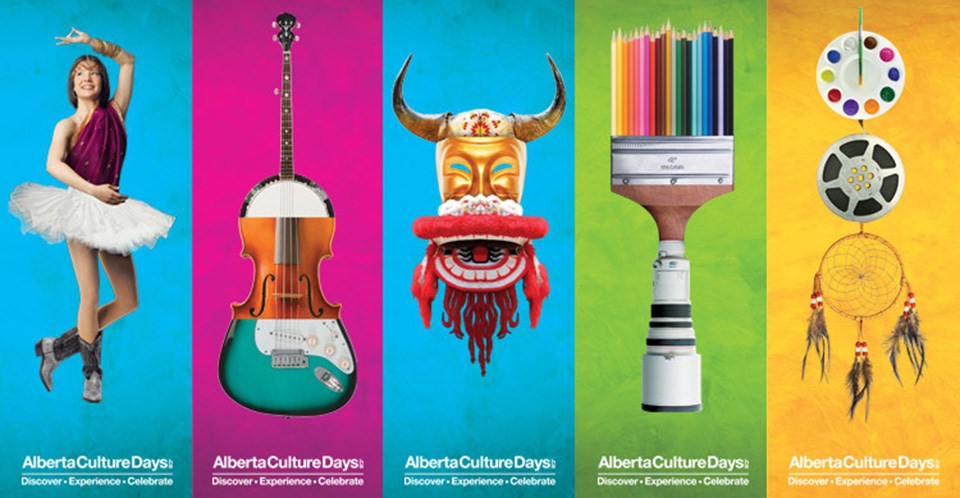 Here, we have Alberta's largest celebration of arts, culture, heritage, diversity, and community spirit from September 1 to 30th. Throughout the province, hundreds of free, hands-on, interactive activities will allow you to discover art in our province. If you've been dying to dive back into the art scene, keep your eyes on the website to find out what's happening near you.
Canmore Highland Games
It's back! Canmore Highland Games will be popping up in the heart of the Rocky Mountains for another incredible year. On September 2nd and 3rd, you can enjoy all things Celtic, from the Taste of the Highlands event, pancake breakfast, heavy sports, market booths, a highland dance competition, piping and drumming competitions, beer gardens, food trucks, games, a sheepdog demonstration, and so much more. This festival is overflowing with activities and exciting things to experience. You seriously don't want to miss out.
Calgary Pride
Calgary Pride Week will run from August 26 to September 3, and the festival itself will be held on September 2 and 3 at Prince's Island Park. The parade will take place on Sunday, and dozens of exciting events will be held across the city throughout the rest of the week. From the Paride Cabaret Soiree to the movie in the park, you will have a blast from start to finish. Let's come together to celebrate and uplift the 2SLGBTQ+ community.
Grand Prarie Harvest Festival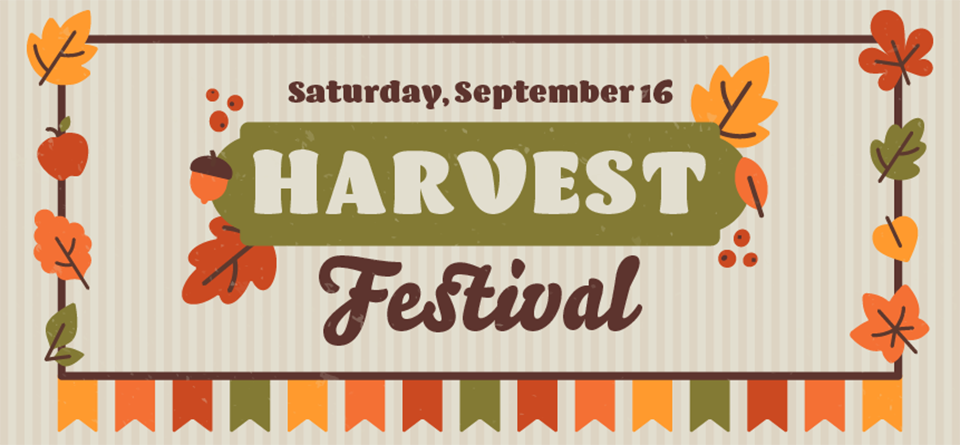 On Saturday, September 16, head down to Muskoseepi Park green space for this awesome, free event featuring live music, spirit and wine tasting, pie eating contest, hobby horse racing, games, a petting zoo, dancing, and more. If you're ready to welcome fall and looking for an opportunity to come together with your community, look no further.
Britanny Burr is a freelance writer and a contributor to Great West Media. This story was written for the 2023 Hot Summer Guide advertising feature. It is not written by and does not necessarily reflect the views of the editorial staff.