Accent walls are all the rage, and that's because they really are a fantastic way to add colour and personality to your living space. Rather than hanging up a painting or incorporating more furniture into your living space, accent walls add a unique touch to your home.
They also don't take as long as many other DIY painting projects and can easily be completed on a weekend. However, like any painting or home renovation project, there are things to keep in mind to have the best looking accent wall and the most fun doing it.
Choose Complementary Colours
Start by considering the other colours in the room before deciding which to use for your accent wall. Rooms with neutral colours like white, grey, or beige are optimal for accent walls. If the rest of the walls in the room already incorporate bright colours, it may be best to choose a different room. Accent walls are an excellent way to draw attention to a particular area in the room, so consider furniture and other fixtures, such as doors, windows, and flooring.
Get Creative
Accent walls are an opportunity to let your creativity flow. Don't be shy to experiment with a pattern or a texture, or with incorporating more than one colour. After all, you'll want it to stand out, so go ahead and tap into your inner artist. Though you won't want to go overboard with something too distracting, especially if you plan on renting out or selling your home in the future, you'll ultimately want to make a bold artistic choice with your accent wall that you won't regret.
Take your time choosing a colour by considering multiple shades. This way, you can ensure that you find just the right shade with that "wow" factor. Patterns can also be a fun and welcome addition to an accent wall. Chevron, geometric, and triangles are just a few options that will add elegance to your living space and are easy to do yourself. Visit a local hardware or paint store for samples of paints or patterns that you can bring home to see how they look on your wall.
Obtain the Supplies
Once you're ready to start your wall, make sure you have the correct supplies on hand. Supplies depend on the project you're undertaking, but in general, you'll want a microfiber roller brush, an angled paintbrush, painter's tape, measuring tape, and the paint of your choosing. Lay down a tarp on the floor for any potential paint spills. Projects involving panels or more textured details may require caulk and gun, sandpaper, and a nail gun with nails.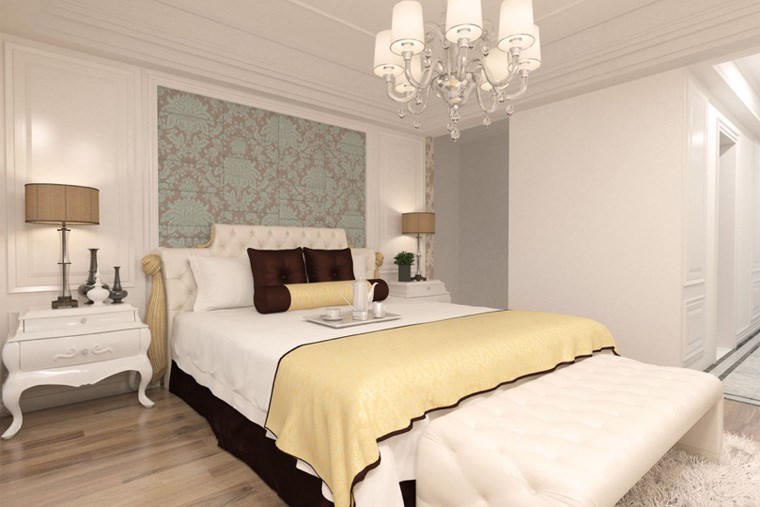 Paint in the Proper Order
If you're painting something with intricate patterns, paint the base colour first and then create the patterns on top. Make sure the paint is evenly spread across the wall, and there isn't any part with excess paint. Paint from the ceiling to the floor in long, even motions.
Accent walls are a great way to draw attention to a specific area, make the room stand out, and bring a fresh look to your space. Follow this get-started guide, and you'll be on your way to the perfect one in no time.

This story was made possible by our
Community Partners Program
. Thank you
NWR Painting Inc.
for helping to expand local news coverage in the Bow Valley.
Learn more.