Ceiling fans are a great way to keep your home cool and keep air circulating throughout your home and cooler on warm days. They're also extremely useful in the wintertime, pushing warm air down and helping to heat rooms via recirculation. Unfortunately, ceiling fans can become noisy, wobbly, or even stop working altogether.
In this guide, we'll examine common ceiling fan issues and how to tackle easy repairs yourself. From loud noises to a full replacement, you'll learn the basics of ceiling fan repair.
From lighting issues to faulty operation, a lot can go wrong with a ceiling fan. Here's a look at some of the most common issues, how to fix them, and when to call a professional.
Loud Operation
Making more noise than is necessary is a common issue with ceiling fans. While some noise is expected, older fans will frequently have parts rattle loose, making them a nuisance to use. Check your fixtures and fan box for any parts that may have become dislodged, and clean bearings and internal parts while you're there. If the fan still runs loud, you may need to call a professional.
Lighting Issues
Flickering lights on fans is another common issue. Sometimes, you can get away with just tightening or replacing the bulb, but if it's a recurring issue, you may have bigger problems. Electricity is very hazardous, and you shouldn't work on any wiring without the proper training. Call an electrician if you can't find a simple fix to lighting problems.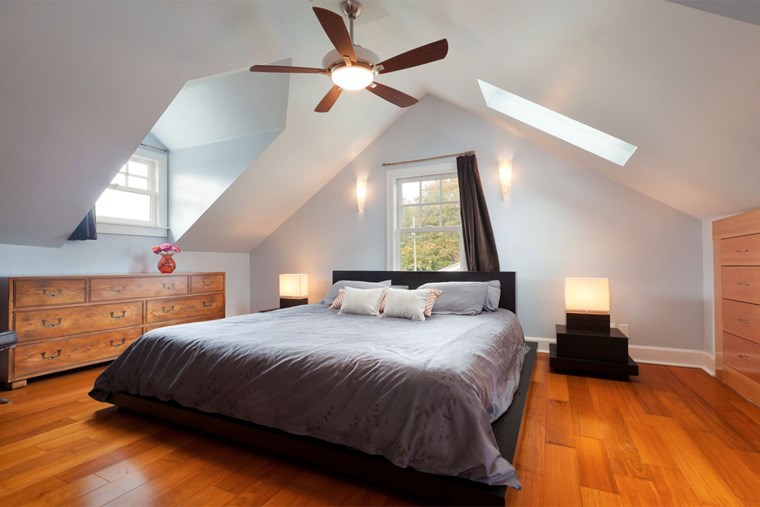 Shaking and Wobbling
If you worry that your ceiling fan is going to crash to the floor every time you turn it on, it's time to address the issue. The most common reasons for a wobbly fan are improper installation and damaged fan blades. Inspect your unit carefully, and make sure it was properly attached to the ceiling. If you're unable to find an issue, you may need to replace the fan and hire a professional to install it.
No Speed Control
Many units can become stuck on one speed and leave the user helpless. Give internal parts a thorough cleaning and lubricate all moving parts before trying to switch speeds. In many cases, motor issues can cause this problem, requiring an expert technician to repair or replace the motor.
Removing and Replacing
Ceiling fan installation is complicated. Wiring your new fan is the most dangerous aspect, and in most cases, it's best to call a professional to replace a ceiling fan.
With these DIY tips, you can keep your ceiling fan running efficiently all year long, plus know what to look for to determine when to replace the fan and call a professional to install it.

This story was made possible by our
Community Partners Program
. Thank you
NWR Painting Inc.
for helping to expand local news coverage in the Bow Valley.
Learn more.