Having a few all natural cleaning hacks on hands means you can always whip up a safe, organic, cheap cleaner for chores around the home.
First, a Warning
Although not "natural" bleach is a common household cleaner and a great germ killer. You may be tempted to mix things like vinegar or baking soda into bleach to stretch it out or increase its cleaning prowess. Don't do this. Bleach, when mixed with other compounds, can turn toxic – fast. While it's fine to dilute bleach with water, never mix anything into bleach. There are several other cleaners that can cause issues when mixed. Check out this article to learn more.
Distilled Vinegar and Liquid Soap
Adding a few drops of liquid soap to distilled vinegar gives you a powerful cleaner that is perfect for hard surfaces like bathroom showers or tile. Vinegar is very acidic so avoid using this on soft or non-colourfast surfaces. If using a spray bottle, only make what you need and then rinse out the bottle. The acid will eat at the plastic over time.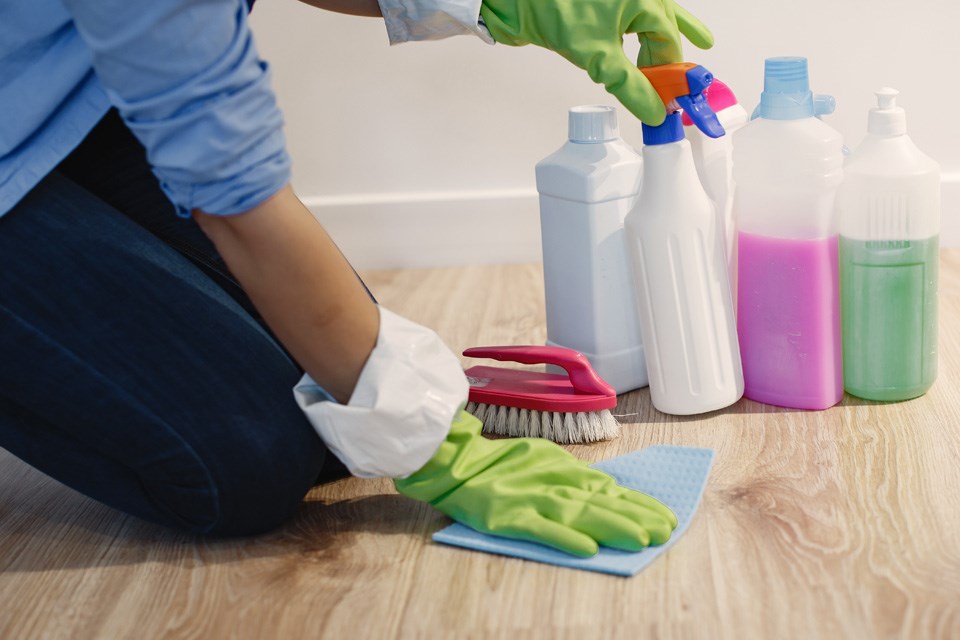 Coarse Salt
Coarse salt is a natural abrasive and good for scrubbing up grime. Be careful on surfaces you don't want to scratch. Use a wet cloth to soften the salt a bit if you need gentler scrubber.
Lemon Juice
There is a reason so many cleaning products are scented with lemon! It's a refreshing scent, but it is also a powerful cleaner. The acid can get through grime quickly and the antibacterial properties help remove germs. You can mix lemon juice with many other natural ingredients for specific cleaning jobs. Two parts olive oil and one part lemon juice make an excellent polish for wood furniture. Equal parts of lemon juice and vinegar (then dilute with water) makes a great hard surface cleaner. Lemon juice and water replaces your window cleaner.
Baking Soda and Vinegar
The good folks over at Liquid Plumber® have a great hack for a natural way to unclog a drain. While this won't work on a drain that is severely clogged, it can remove less severe clogs very effectively. Start by pouring boiling water down the drain. Follow that with a mixture of one cup of baking soda and one cup of vinegar. You definitely want to mix this or have it ready for right after the hot water pour – baking soda and vinegar bubble up quickly and you want all that foaming action in the drain to loosen the clog. Once the bubbling mixture is in the drain, plug it for 5-10 minutes. Then unplug and pour more boiling water down the drain. Liquid Plumber® has a very cool scientific explanation of why this works. Check it out on their website.
All Natural, and Very Clean!
Pantry items can give you the sparkling shine and the germ killing action you need. Use these hacks when you want an all natural clean that doesn't skimp of efficiency.
This story is brought to you by Great West Media Content Studio. It is not written by and does not necessarily reflect the views of the editorial staff.