January is a great time to assess some changes that can make your home even better. Creating a space that you enjoy and that works well for your family is a great way to help you to get motivated for the other changes that you might want to make in your life.
Setting Realistic Goals
When you are considering New Year's resolutions, either for your home or the rest of your life, make sure you set realistic goals on a reasonable time frame. Don't forget that you have the whole year ahead of you!
1) Reduce Energy Use
As energy costs continue to increase, now is the best time to try to reduce the amount of energy your house uses. Small changes like unplugging chargers, powering down computers, and using energy efficient light bulbs can make a difference in your energy consumption. For more dramatic changes, consider investing in energy efficient appliances, replacing drafty windows and doors, or look into installing solar panels.
2) Improve Safety
The new year is a great time to make sure that your home is as safe as possible. Test smoke detectors and carbon monoxide detectors to make sure they are working. Make sure your fire extinguishers are up to date. You should also consider testing your home for radon.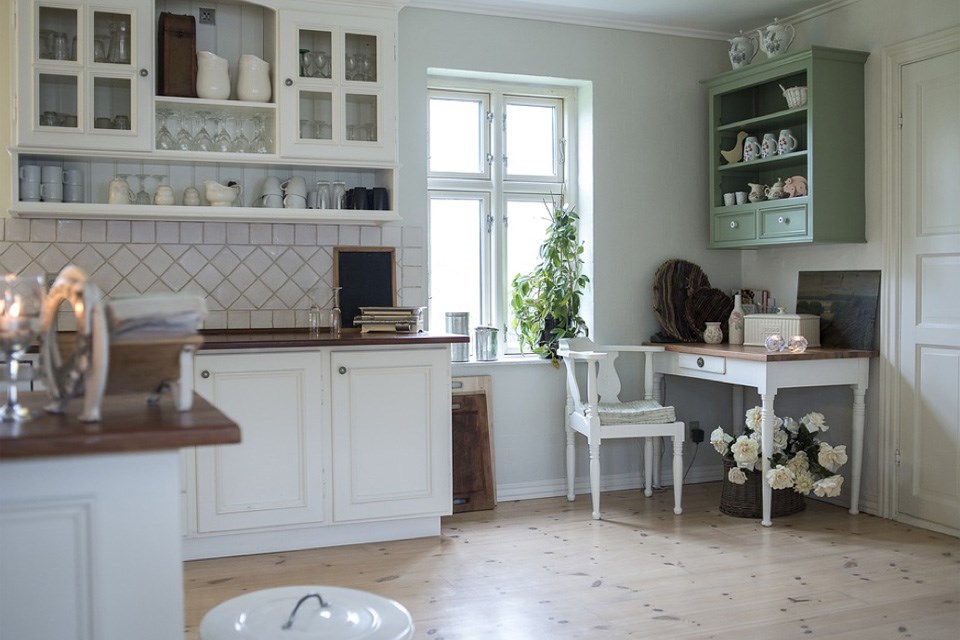 3) Organize and Reduce Clutter
Reducing clutter, donating or selling excess, and organizing what's left can give your home a much-needed refresh. Too much stuff not only gets in our way, but it can also make our minds feel cluttered. Once everything has been sorted and organized, make it a goal to stay on top of the clutter so that it doesn't get out of hand again.
4) DIY Projects
January is a great time to plan some DIY projects that you'd like to tackle over the coming year. If you are gearing up to return to the office, it might be time to turn your home office back into a guest room. If you are now permanently working from home, it is time to make your workspace more inviting. Small things like freshening up the paint or upgrading some of your lighting can make a big difference.
If you are particularly handy, take the opportunity to plan some bigger DIY projects that you would like to tackle in 2022. Add them to your calendar and make a list of what supplies you will need. Being intentional about your project planning helps you to get them done in a reasonable timeframe.
5) Get Ready to Start Entertaining Again
We might not be entertaining in our homes right now, but it could be fun to start preparing for a time when we can open our doors to friends and family again. Assess your table linens, guest towels, and stemware to see if you need to replace anything before it is time to finally throw another dinner party.
New Year's resolutions, for yourself or your home, should be things that will enhance your daily life. Tackling some of the projects that you have been putting off will be satisfying and you'll be able to enjoy the fruits of your labour for years to come. Enjoy the process and you will feel great about what you can accomplish in 2022!

This story was made possible by our
Community Partners Program
. Thank you
NWR Painting Inc.
for helping to expand local news coverage in the Bow Valley.
Learn more.