On the outside, you'll see a tiny little bistro tucked away in Pincher Creek's Ranchland Mall. On the inside, you'll find some of the most delicious food you'll ever taste. While the menu is certainly no-frills, filled with classic burgers and sandwiches, people cannot get enough. If you search for Bear Grass Bistro online, you'll be met with a flood of five-star, rave reviews. If you step foot in the Pincher Creek hot spot, you'll find a jam-packed place filled with happy patrons who enjoy high-quality meals. Let us tell you a bit about Bear Grass Bistro.
This restaurant wears its local pride on its sleeve, supporting hardworking farmers from the area. From the ingredients to the mouthwatering dishes made to order, it's all about celebrating local flavours. Their Farmhouse burger is a real crowd-pleaser, and it's a must-try. With its cozy setting inside the mall, the restaurant is known for its warm and friendly staff, who make you feel right at home. One thing you can't miss is the Swiss Mushroom Burger–their homemade patty and generous mushroom toppings really hit the spot. Just a heads-up: they're closed on weekends, but you'll surely want to plan a comeback for another round. For a taste of small-town slow food at its finest, Bear Grass Bistro is the go-to spot for a fantastic meal, whether you're a local or you're just passing through.
Open from 8 am to 4 pm, Monday to Friday, you can enjoy breakfast, lunch, or both here. Let's talk about that menu. For breakfast, you'll find familiar favourites like bacon and egg combos, a Denver sandwich, or a breakfast bagel. You can tell these folks are big advocates for the old saying, "if it ain't broke, don't fix it," because their menu items are the essence of simplicity and give the people exactly what they want, nothing more and nothing less.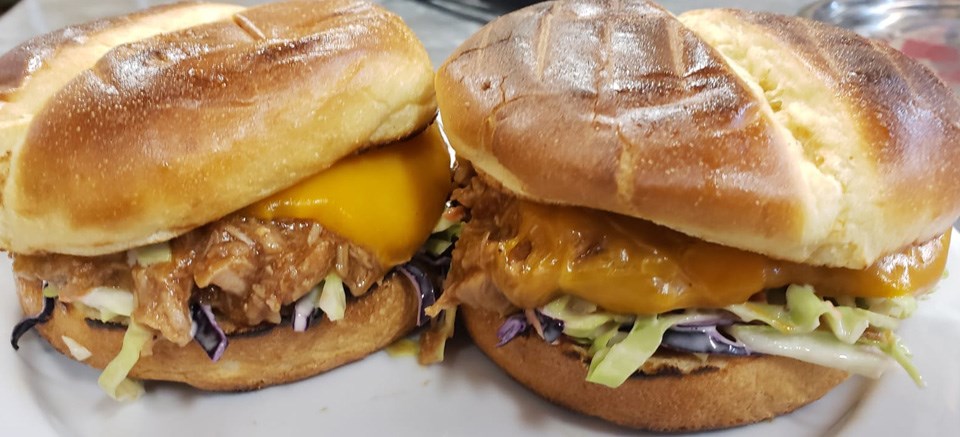 When the clock strikes noon and it's time for lunch, you can take your pick between a wide variety of burgers, including The Big Bear, the Farmhouse Burger, the Bacon Cheese, the Crispy Chicken, Swiss Mushroom, or Buffalo Crispy Chicken, among others. Or, you can go for a club sandwich, B.L.T., Reuben, or any of the other cult classics.
They're known for having some of the best poutine around, so you should–at the very least–upgrade your side dish to a poutine so you can try it, too. If you aren't prepared for a full meal, you can choose a smaller dish like fish and chips, chicken fingers, soup and a cheddar biscuit, the buffalo chicken poutine, or the Montreal smoked meat poutine. The only downside to this place is that they don't have a liquor license. But hey, you're better off just focusing on the food, anyway. If you're just popping in while on the run, you can grab a baked good or a coffee before you go.
Bear Grass Bistro is beloved by locals and visitors alike, and it's certainly not out of the ordinary for someone to travel from afar just to grab lunch there. If you're assembling an Alberta food bucket list, we're here to tell you that Bear Grass Bistro deserves a spot on that list.
Britanny Burr is a freelance writer and a contributor to Great West Media. This story was written for the 2023/24 Cool Winter Guide advertising feature. It is not written by and does not necessarily reflect the views of the editorial staff.