Two busy bees are ready to hang up their hats at the hive.
Cherie and Art Andrews founded Chinook Honey Company over 18 years ago, Chinook Arch Meadery shortly thereafter, as a second act following their careers in aviation.
Now, after growing the business into a Foothills institution, the two have opted to take a proper swing at retirement, announcing Chinook Honey will close March 15.
"It's like everything else, it was time for us to move on," Art said. "We are getting older, and to a point where we have some things we'd like to do that we haven't had time to do for quite a few years now."
This was echoed by Cherie.
"We really enjoyed doing this, and we're going to miss everybody," Cherie said. "What it comes down to is energy, and something like this, in every which way requires passion and energy, and if you start to lose that, it's not helping the business."
The Andrews made the announcement in a Facebook post on Friday, Feb. 17 at 10 p.m., and by noon on Saturday, there was a line out their front door as a sweet-toothed swarm descended and the shop was a hive of activity as customers rushed to get every last drop of honey.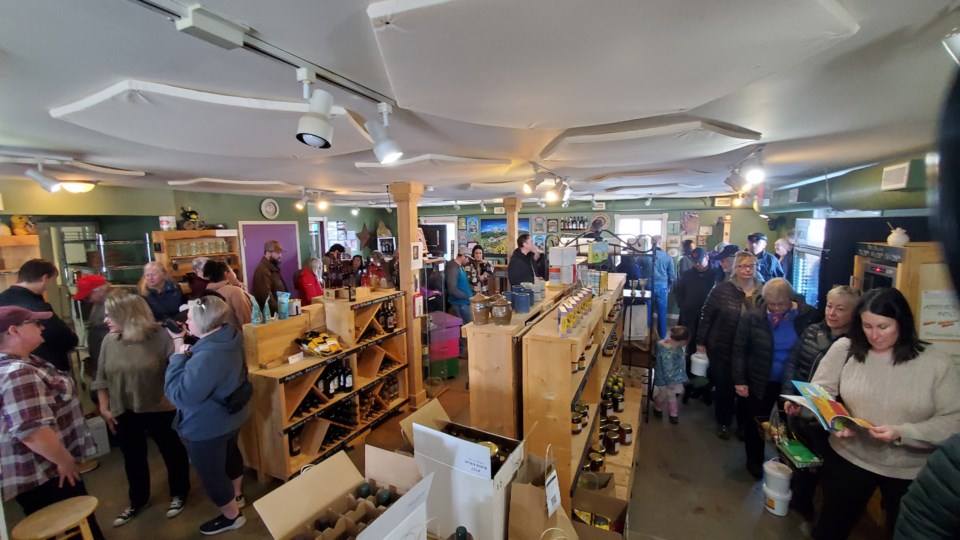 By Sunday, the proprietors had to park their e-commerce website to stem the flow of orders pouring in.
"It was quite overwhelming, quite amazing, people were so amazing," Cherie said.
The decision to shut down the business was made after the two were unable to find a buyer.
"We wanted to be able to have it continue, so it hasn't been an easy thing," Cherie said. "It's a unique business, we're a pretty unique operation."
The first meadery in the Foothills came about as Art's passion project, taking some experimentation in the early years.
"It was three and a half years of development and research and making every mistake," said Art, adding he consulted with wine experts in British Columbia as he learned. "We did 49 batches over three years, small ones, and then number 50 went into the tank – it was King Arthur's Dry."
He'll miss the social aspect as well.
"You'll always miss the people that come in, they come in, you chat with them, show them around a bit, give them the tours and they respond so well," he said.
In the time since the big announcement, whispers of interest have come their way. Cherie said the two still hold out hope they can attract a buyer to keep the honey flowing.
"It would just be nice, and obviously it's our baby," Cherie said. "But it would just be interesting to see how somebody could take it to another level."
Until March 15, the shop is set to be open Wednesdays and Saturdays from 12-3 p.m. and their website, chinookhoney.com, will be active as their capacity to fill orders allows.
Now with a well-stocked cellar, the two have some time now to work their way through it.