"Many patients report that their symptoms are ignored or misdiagnosed," says Dr Alina Constantin at Three Sisters Laser + Medical. "Only when we dedicate the time to understand a patient's symptoms and assess their body's hormone depletion can we help them feel like themselves again. Comprehensive hormone therapy helps us fill this gap."
So what is Bioidentical Hormone Therapy? Starting around age 35, our body's ability to produce and regulate hormones becomes deficient. Hormone replacement with bioidentical hormones—which are chemically identical to those produced by the body—restores bodily function and wellbeing. This science-based approach not only slows down the aging process but also improves mood, cognitive function, and overall wellbeing.
"Just because your labs are normal does not mean that you have to live with your symptoms," continues Dr Constantin. "It's a myth that you have to resign yourself to hot flashes, low energy, sleeplessness, and all that jazz. Now that I'm in my 50s, I want to live my healthiest life and I want to take my patients on this health journey with me."
Curious to learn more? Join Dr Constantin on Wednesday, November 8 for an intimate, interactive event exploring the latest science on bioidentical hormone replacement. The 18+ evening will feature lively discussion about why hormones matter, how they impact our health, and why therapy with bioidentical hormones is a safe option for disease prevention and symptom relief. Reserve your ticket online or call the clinic for more details.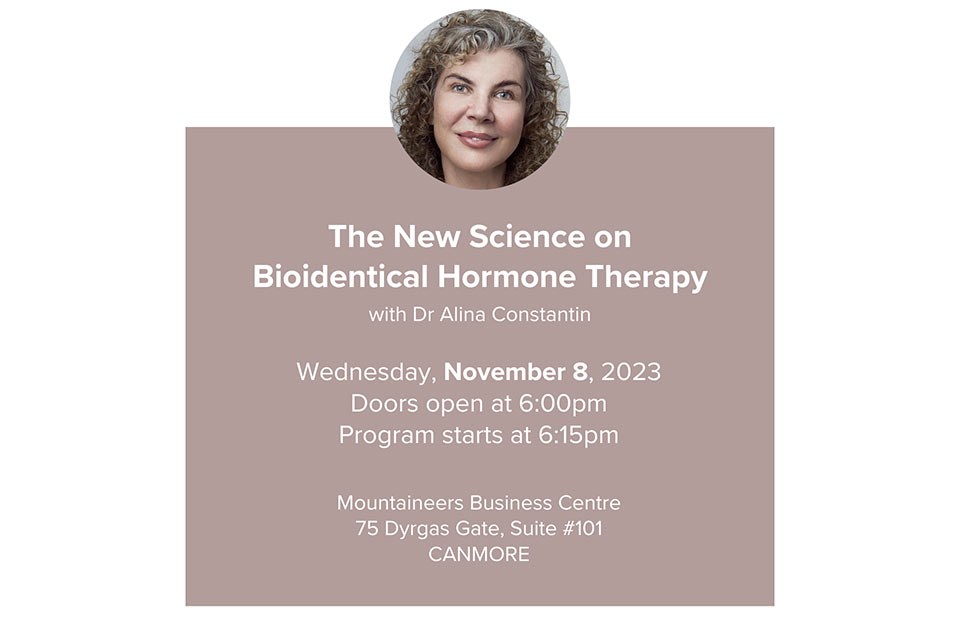 And for those ready to book their BHT comprehensive assessment, the service is available at Three Sisters Laser + Medical without a referral. Patients can book the standalone service or enjoy it as part of the clinic's BeYOUtiful and Hormonal Balance program. The program includes quarterly hormone checkups, preventative and corrective laser skin treatments, medical-grade skincare guided by computerized facial analysis, and 20% savings on everything else.
Dr Constantin concludes, "Your health is your biggest asset. Invest in your health so you can thrive in your career, your personal life, and in your golden years."
Be sure to catch the BHT event on November 8 and check out all the services at Three Sisters Laser + Medical. Contact the clinic to learn more about the many benefits of the BeYOUtiful and Hormone Balance program, and follow their socials on Facebook and Instagram.