An RV is one of the best ways to get out and experience the beautiful landscapes and wonderful people all over North America. It is one of the most economical ways to travel, but it still requires budgeting. Planning out travel budgets ahead of time and finding clever ways to save money on the road can help to make your travel experiences even better.
RV Travel Budgeting
Budgeting for a trip in an RV is a lot like budgeting for any trip. You will need to account for the daily costs associated with your holiday. The RV Atlas website has some good tips on budgeting that include:
Gas
When you know your RV's fuel efficiency and you know how far away your destination is, you can properly budget for gas. If you are going on a long trip, make sure you know the gas prices along the way. They could fluctuate widely.
Food
Try not to underestimate your food budget. Remember that you will be on holidays and may spend more than you would at home on food.
Campground Fees
Campground fees can add up quickly. If you know where you will be stopping along the way, then you can easily add them up. If you are more of a spontaneous traveller, budget for an average price per night.
Activities
If you plan on going trying out some attractions along the way, don't forget to put them in the budget. You may want to add a little to this category in case you come across an unexpected activity that you don't want to miss.
Time
Don't forget to budget your time as well as your money. Make sure you have enough time to get to all the places you want to see in the time you have available for your trip.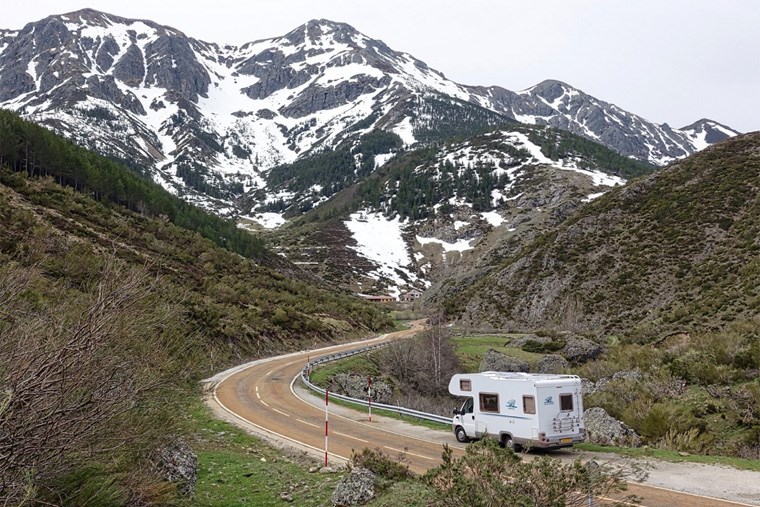 Cost-Cutting Tips
There are a lot of ways to make room in your RV budget while still having a great time.
Food
Cooking your own food instead of eating in restaurants is a great way to save. Look for fun and interesting recipes that don't require a lot of preparation or long cooking times.
Off-Season Savings
Some campsites and attractions offer better prices when you visit them outside of the peak seasons. If your schedule is flexible, you could save quite a bit by travelling in the spring or fall.
Gas
Gas is a huge expense when planning an RV holiday. You can cut down on gas expenses by carefully selecting where you fill up. Try using a gas price comparison app like Gas Buddy.
Planning
One of the best ways to curb expenses is to plan activities in advance. You may need to alter plans as you see how everything fits into your budget, but it is better to do that before you're on the road than to find out that your bank account is running short during the trip.
Try Boondocking
Boondocking is a term used by RVers when they stay in places other than traditional RV campsites. This might be in some designated parking lots, on a friend's property or an unserviced campsite. Some boondocking is free while other spots are simply less expensive than a full hook-up site. Boondockers Welcome is a website that helps RVers find alternative places to stop for the night.
Fun and Adventure on a Budget
If you plan right, your RV holiday can be full of fun without breaking the bank. Remember to keep track of expenses as you go, and you should be able to have a wonderful holiday exploring our beautiful continent.
This story is brought to you by Great West Media Content Studio. It is not written by and does not necessarily reflect the views of the editorial staff.