Whether you're a Tesla owner looking to buy a trailer or an avid camper interested in purchasing a Tesla, you probably have a few questions. If you're wondering about towing a trailer with a Tesla, we're going to walk you through the basics. Here's what you need to know.
Tesla Towing Capacities
There are a few Tesla models that can tow, and the ones that are mainly recommended for this purpose are the Model X and the Model Y. In North America, Tesla doesn't recommend towing with a Model 3 and tow packages aren't offered for this model. So, for this exploration, we're going to focus on the X and the Y. Starting with the Model X, this vehicle can tow up to 5,000 lbs if you have the 20" Cyberstream Wheels. If you have the 22" Turbine Wheels, your maximum towing capacity is reduced to 3,500 lbs. For this model, Tesla recommends adding a separate braking system on trailers with a loaded weight of over 1,000 lbs.
As for the Model Y, it has a towing capacity of up to 3,500 lbs. Though, the towing capacity of this model depends on the number of passengers and the type/size of the wheels and can go down to as low as 1,200 lbs.
Tesla also recommends a separate braking system for trailers with a loading weight over a certain weight, so check into that before you take the plunge.
Tesla Tow Packages
Tesla Tow Packages can be purchased online or in-store, and you will need to schedule a service appointment to have your towing package installed. Alternatively, you can buy it when you buy your car. Your ball mount will need to be purchased separately based on your trailer. The tow packages only support specific ball mounts, so look into this before purchasing. You will want to do your research at every step of the way to ensure your car, tow package, and the trailer you are hoping to tow will be suitable for one another.
Trailer Mode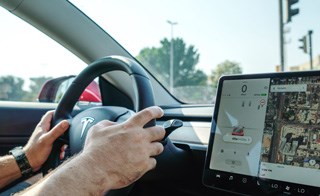 Teslas that can tow have something called Trailer Mode. Trailer Mode adjusts your car's features based on the fact that it is pulling. According to Tesla, "Some Autopilot features such as Autopark and Autosteer, as well as rear parking sensor functionality, may not be available when Trailer Mode is enabled." Other things that might function differently include traffic-aware cruise control, steering interventions, and automatic emergency braking. You will want to consult your owner's manual regarding trailer mode before towing.
How Does Towing Impact Range?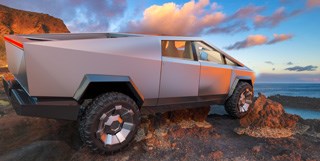 Yes, it sure does. Towing a trailer increases the vehicle's weight and drag. Therefore driving range can decrease. When you're in trailer mode, your trip planner will adjust its estimates. However, the actual energy consumption will vary depending on many factors. You will want to get used to your range when towing your specific trailer and plan your trips accordingly.
While electric vehicles may not be ideal for towing, it is possible. There are just several things to consider before setting off on your first journey.
This story is brought to you by Great West Media Content Studio. It is not written by and does not necessarily reflect the views of the editorial staff.