We do not gate-keep secrets when it comes to living a happier and more aesthetically-pleasing life. If you live in a small home or apartment, there's no reason it can't embody that big, open energy you've always wanted. We've rounded up some fantastic tips to help you make your space appear larger. You'll be surprised at how simple some of these changes are and how massive their impact truly is. We're here for you! Now, let's make that space grow before your eyes.
No Clutter Allowed
There's simply no space for clutter when making a room look larger. First, you'll want to eliminate anything you don't need. A spring cleaning is in order, from clothing and accessories to appliances and home goods. Once you've got your place down to the bones and rid yourself of unnecessary clutter, you can look to hide any clutter. For example, try to store things away in cupboards and closets rather than having them out in the open. If it's not contributing to the aesthetic you want, you might as well put it behind a door or under a bed. Less clutter opens a space up and makes your place much more chic and functional.
Keep it Soft, Light, & Natural
Now, let's talk paint. You'll want to lean into light, soft colour pallets that invite light and expand your space—lighter, cooler tones to make spaces feel way more open and bright. Beyond the hue, you'll also want to select a natural colour scheme for your interior paint and a matching or complementary scheme for your decor. The more everything blends and sticks to the theme, the less segmented and closed off your dwelling will seem.
Transparency is Key
Wherever possible, you'll want to select transparent furniture if you can use glass or other transparent furniture such as side tables, coffee tables, chairs, etc. Allowing the eye to look through your furniture will make your space seem more vast and fluid. Otherwise, the sight line is constantly being interrupted, making the space seem more cluttered and closed off.
Avoid Patterns
Patters fall under the same rule as clutter. They add chaos to a small space and make it seem even smaller. If you do decide to go for a pattern, keep it light and in neutral colours. Or, choose just one accent patterned piece for a pop of colour or an eye-catcher.
Consistent Flooring
The main aim of making a space seem more significant is to avoid anything that will make it seem sectioned or segmented off. If you can have consistent flooring throughout, the place seems like one ample space rather than a bunch of little ones. If you want to open things up, avoid any prominent room dividers.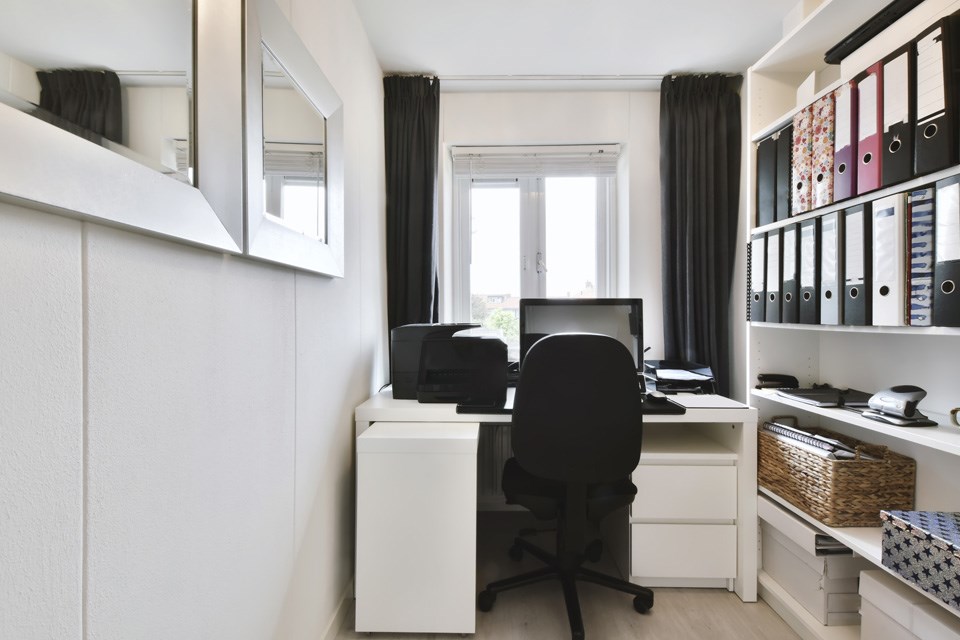 Mirror, Mirror
An age-old method to make any space look bigger is adding mirrors. Mirrors can be beautiful and function like art without the visual clutter of a busy art piece. They also add the illusion of more space. It's tried and true for a reason!
Go Big
Lastly, choose fewer, larger pieces of furniture rather than multiple small ones. It may feel counter-intuitive but trust us. It does the trick.

This story was made possible by our
Community Partners Program
. Thank you
Peak Performance Painting
for helping to expand local news coverage in the Bow Valley.
Learn more.